10 videos, total 45 minutes., 2 lessons covering 11 topics.

Hardly anybody is talking about it yet. But when you experience it, you'll experience a rapid change in your thinking and behavior.
Overview:

Why does this matter?
This is the story about my journey through mind and time. Over the course of time, I've learned what works and what fails. This introduction uses a mind matters approach to achieving desired outcomes. It will equip you with an understanding of the primary elements required to solve problems and change your reality.
Objective:

How can you actually use this?

Tell you about my 2 journeys.

Show you the importance of Multi Context Solutions.
To

discuss the 3 secrets

to solving problems and changing your reality.
Impress upon you the value of our Thought Designer Masterclass.
Demonstrate the way our courses work.
Trainer:

Who is Steve Boyley, JAFS.?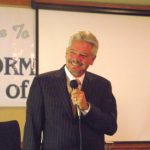 Steve Boyley is an expert on personal development and is internationally recognised for his highly effective training.

People from over 30 countries have experienced Steve's training.

See 94 reviews of Steve Boyley's training.
Designed for:

Will my family, friends and coworkers also like this?

This course is appropriate for everyone and can be used for personal and business situations.
This course has NO SWEARING and is suitable for all audiences.
This course will be of special interest to people with a desire to understand how people's minds work and how to use that for practical achievement and self-mastery.
Training Methodology:

The best part?

It's online! Learn and review when

it's a good time for you!

10 videos, total 45 minutes., 2 lessons covering 11 topics.
Lesson videos play automatically, from lesson to lesson the first time.

Pause, rewind or replay any lesson videos you've watched.

Easy to stop and continue later (like Netflix).

Course resume button on your Dashboard.
Overall course progress and tasks you've completed.
You know exactly where you were and where to continue.

Review all videos as many times as you like.
Outline:

Here's the deal.
Cost: $0
Take this Course