Thought Designers update your thinking. A thought in time, saves nine.
Watch "We Are Thought Designers" video.
Take the course introducing Multi Context Solutions. $0
The Little-Known Problem Solving Technique Used By Thought Designers. Hardly anybody is talking about it yet. But when you experience it, you'll experience a rapid change in your thinking and behaviour.
Click Here To Take This Course. $0.00
Thought Designers
A thought designer is free of past limitations and able to achieve what they once thought was impossible.
+ Thought designers never pay big business to feel good, they know how to enjoy their lives without buying their products.
+ Thought designers know how to use their thoughts to create change in their lives.
+ Thought designers never give up, they are unstoppable.
+ Thought designers never make excuses and are never shackled by limitations.
+ A thought designer creates value in their life and the lives of others.
If you ask the experts or read the text books, they'll tell you that what thought designers are doing is impossible… yet it's happening every single day.
Thought Designers
Define their own reality.
Create their own thoughts.
Build their own experience.
Change the future.
Thought designers are motivated knowing that they are just one thought away.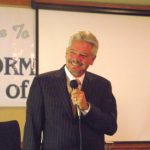 "Rejuvenating, Powerful, Fun, Life Changing, Practical."
People from over 30 countries have experienced Steve's training.
See 94 reviews of Steve Boyley's training