Learn all 13 NLP Advanced Communication Skills in 2 hours, "A crash course in NLP".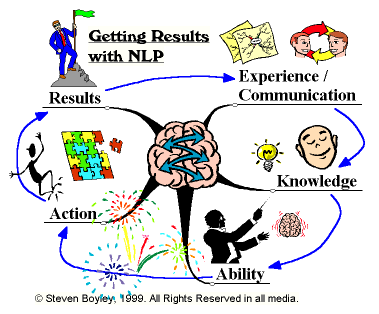 Learn all 13 powerful NLP Advanced Communication Skills, fast! The skill set everybody needs, to get ahead. 10 minute lessons on each of the 13 skills. Tap into the power of your mind and the minds of others. Have an experience of discovery that will last a lifetime.
Overview:

Why does this matter?
Tired of long, boring, fluff filled, training? Do you want "Just what works."? Get NLP advanced communication skills training in only 2 hours!
Less than 10 minutes to get the key points of each skill.
An excellent mini-course on NLP Advanced Communication Skills.
Awesome skills, or review, for advisers, entrepreneurs, managers, salespeople, coaches, consultants, therapists, hypnotherapists, and NLP practitioners.
Learn all the 13 skills and how to use them together, in 2 hours.
You get exclusive Insider Tips on each skill.
Sit Back And Relax While You Watch And Learn.
Each of these live online presentations are fun and easy to learn from. Improve your communication skills in each of the 13 skill sets, then apply our action plan to make the improvements last.
How to sell your ideas, motivate and persuade others, and get your point across in any personal or professional situation. Lean how to influence people and get what you want using only your communication skills.
The simple facts…
Most successful people, also have excellent communication skills.
Improvements to your communication skills, last a lifetime.
Remaining silent, being timid, afraid and hiding will not get you what you want! The people that get what they want, are the ones that communicate with skill. Becoming A Skilled Communicator is the path to getting what you want.
Objective:

How can i use this?
1. Body Language And Tone Is 90% Of The Message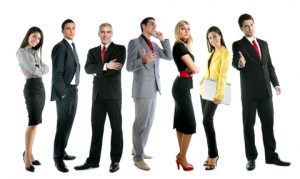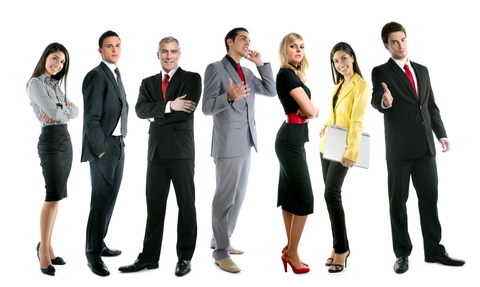 Go beyond words, learn to read people's body language. Enhance your senses to see, hear, feel, smell and taste more accurate details. Facial expressions, gestures, posture and movement that will tell you far more than what someone may be intending to say.
2. Mind Control Is Easier Than You Think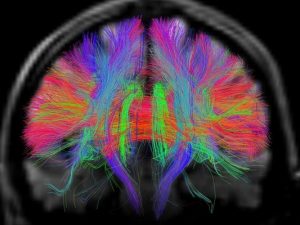 Mind control is happening to all of us. Others seek to control our minds and we seek greater control over our own minds. The more control you have over your mind, the less control others have over you.
3. Creating Change For A Change.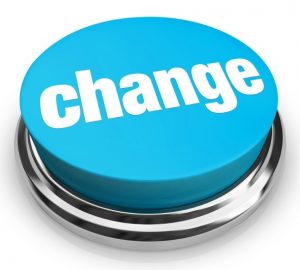 Everybody has goals. Creating change for a change, is the process of making them happen. How to think, what to do and the tools to do it with. In this class you will begin applying what you learn to your current goals.
4. Reading Minds Is Not Mind Reading.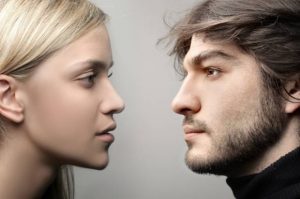 Reading minds is easy when you know the specific behaviors and words that reveal peoples thoughts. What are they thinking? The process and content of peoples thoughts, are reflected in their behavior and communication. Knowing this, you can target their thoughts and get results fast!
5. Conversation And Rapport Skills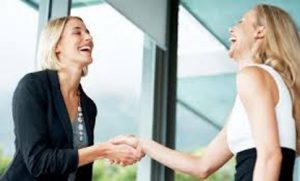 Conversations and rapport are critical components of effective communication. Being able to quickly establish rapport and talk with anyone, anywhere, anytime, is the hallmark of great communicators. They are able to create the presence of trust, harmony, and cooperation that gets thing done!
6. Expand Thinking – Find Solutions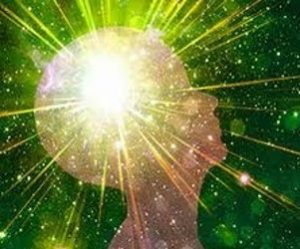 Expand thinking to include more reality. Expanding people's thinking leads to more options and better choices. The answers people don't have, are outside of their current thinking. Excellence comes from many choices and wisdom from considering many perspectives. We all know thinking outside the box finds solutions. Now you get to learn how to do it!
7. Changing Thought Qualities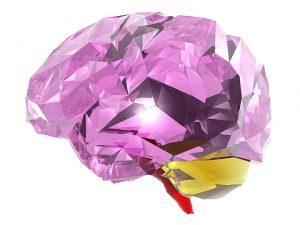 Thoughts have a huge impact. People say "It's the thought that counts.", and they are right! Now take that one step further, and the qualities of that thought are the difference that makes a difference.
8. Conditioning Responses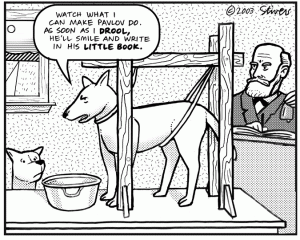 Conditioning responses makes it easy to repeat the response. Conditioning is easily recognized when it's being used to condition an animal. It's not as obvious when conditioning is being used on people, because it can work so fast!
9. Conditioned Biases Determine Character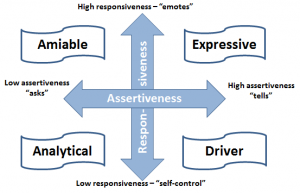 Conditioned biases characterize behavior. A person's character is their collection of biases. Detecting biases enable you to predict how a person will respond in a given context. Knowing a person's biases allows you to structure your communication to "speak their language" and instantly get through to them.
10. Hypnosis Demystified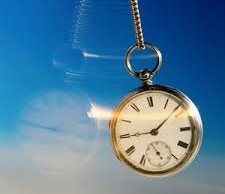 Hypnotized Into Reading This? Introduction demystifies hypnosis and reveals that it is all around us in our daily lives. From advertising to board room presentations, hypnotic structure overcomes critical thinking so people readily accept and act on suggestions and guidance. Learn how to use hypnotic structure and how to defend against it!
11. Language Patterns
Language patterns are in everybody's story. You will use these language patterns in different ways, depending on your intention, to get the results you want. For example, instructing, persuading, entertaining, hypnotizing or a combination of those, each use these patterns in different ways.
12. Patterns That Change Beliefs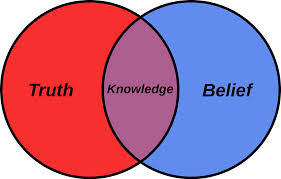 Changing beliefs is easy when you know the linguistic patterns that do it. Sometimes a person's beliefs interfere with them getting the results they want. In sales these are called objections. In life these are called limitations or inaccuracy or stuperstitious mythtakes.
13. Advanced Communication Strategies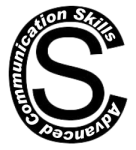 Strategies of application. Strategy and review Using advanced communication skills together. Creating new behavior. Creating solutions. Realistic plans. Fine tuning results. Time to go over time. Past is left behind time to do what's right in future.

This Training will equip you with the knowledge, skills and behavioural competencies required to support the future you want and contribute significantly to creating an enjoyable state of mind at all times.
Trainer:

Who is Steve Boyley, JAFS.?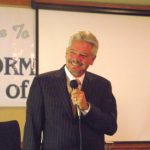 Steve Boyley is an expert on personal development. He is an internationally acclaimed executive trainer and coach for advanced communication skills, leadership, management, sales, persuasion and personal change.
Customers from more than 30 countries love Steve's training.
See 94 reviews of Steve Boyley's training.
Designed for:

Will my family, friends and coworkers also like this?

This training contains

mature subject matter, different perspectives, explicit language

and fresh ideas.
Can cause: expanding perceptions, overcoming limitations, automatically improving communication skills and enthusiastic living.
Required: A sense of curiosity, adventure and desire to learn and use the communication skills that do get results.
Some types of communication may be shocking, provocative, and politically incorrect. Suspend your sentence for perceived word infractions. Then, learn more.
This course can be used for personal and business situations.
This course has SWEARING and MAY NOT BE SUITABLE for all audiences.
This course will be of special interest to people with a desire to understand how people's minds work and how to use that for

practical achievement and self-mastery

.
Training Methodology:

What will I have to do?
Why wait? You can take this training online and get these skills sooner rather than later! 2 hours training and with a little practice, you will be confidently using your new skills!
It's online! Learn and review when

it's a good time for you!

Designed for your phone, tablet or computer.

Can switch back and forth from one device to the other.

Total 2 hours, covering 13 topics.

Tasks at the end activate what you have learned.

Overall time is the rest of your life using new skills

.

Lesson topics are presented in our recommended order.

Or, choose whatever order you want.
Review topics as many times as you want.

Easy to stop and continue later.

Course resume button on your Dashboard.
Overall course progress and tasks you've completed.
You know exactly where you were and where to continue.

BONUS – Notes to print or view on your device.

NO NOTE TAKING REQUIRED, we provide the notes for you.
Available for download at the end.
Quick review at your fingertips.

Certificate Of Achievement
Review all course topics as many times as you like for as long as this website exists.
Cost:

How much is this course?
All 13 NLP Advanced Communication Skills in 2 hours.
BONUSES INCLUDED: Notes and Manifesto images.
How much has not knowing how to use these skills, cost you? One decision, can alter your destiny. Your understanding of people and your ability to communicate, can be improved forever in just two hours.
Take action now, Sale ends soon.
Price: USD $ 180
SALE: USD $ 95
"Take This Course" button will take you to payment page.
After payment, you will be returned to this page to begin the course.