Learn all 13 Advanced Communication Skills in 2 hours.
This course teaches people the skills to influence their own and other people's thinking and behaviour, without them spending 10 days and over $5000 to learn how. Successful individuals and corporations are using these Advanced Communication Skills everyday to influence people's thinking and behaviour.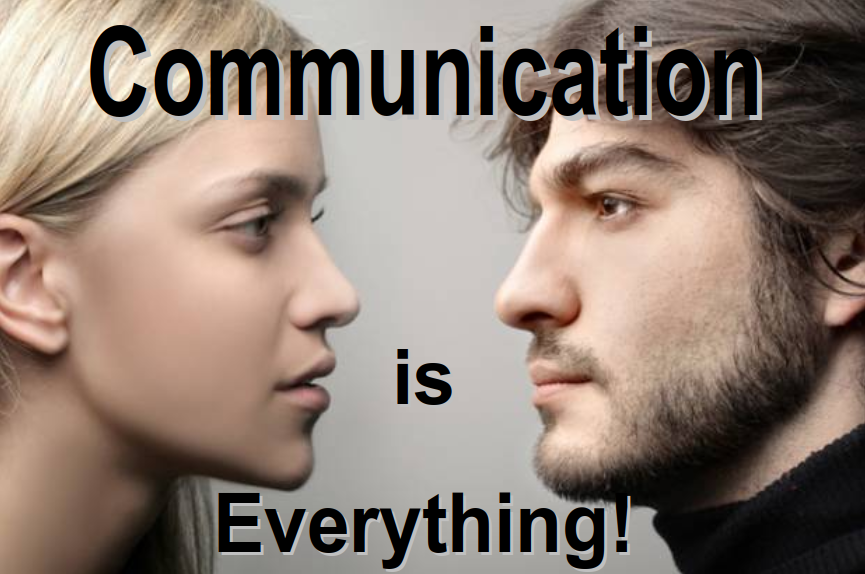 THIS IS NOT another cloned corporate communication skills course on how to listen, be clear and communicate in a professional manner. The NLP Communication Skills Blueprint covers all 13 (see list below) internal and external communication skills. With 10 minute lessons on 'Just what works' for each of the skills, you gain a powerful competency you will use in your professional and personal life everyday!
14 Lessons.
15 Video Total: 2 hrs.
Tap into the power of your mind and the minds of others. Open your mind to how people think.
Overview: Why this is important.
Harvard Business School says that "Graduates with superior communication skills advance more quickly, earn more and experience less conflict than their less skillful counterparts."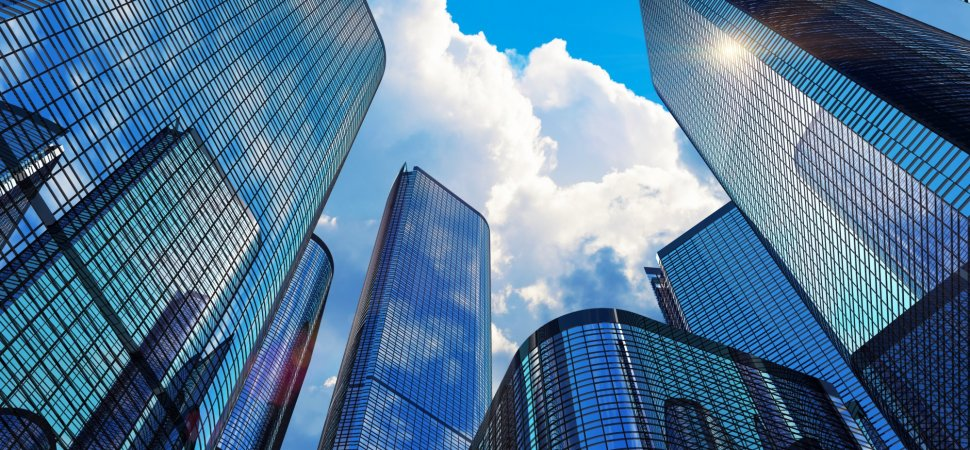 The media, big corporate advertisers, business leaders, salespeople, consultants, politicians, therapists and religious leaders, are just a few of the many people who use these skills everyday to influence thinking and behaviour.
Being aware of when Advanced Communication Skills are being used to influence you, gives you new choices about how to respond internally and externally in a way that's good for you. Being aware of your own communication, gives you new choices about how to use advanced internal and external communication skills to get the results you want.
This course contains the 13 key skills to influence thinking and behaviour plus exclusive Insider Tips on each skill.
Course Content: The 13 Advanced Communication Skills.
1. Body Language Says More Than Words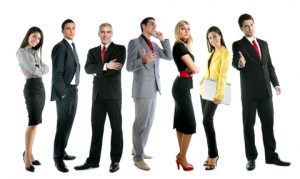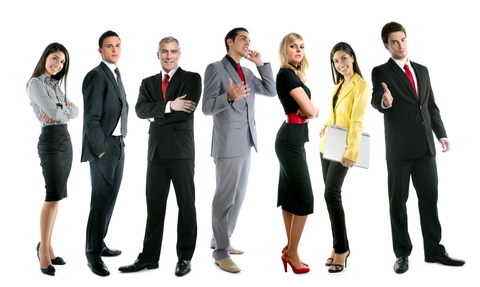 Go beyond words without needing to remember the meaning of every little gesture. Notice the primitive categories people place each other in and the responses they use to say far more than they intend to. Learn to quickly 'read' body language in the moment.
2. Mind Control Is Easier Than You Think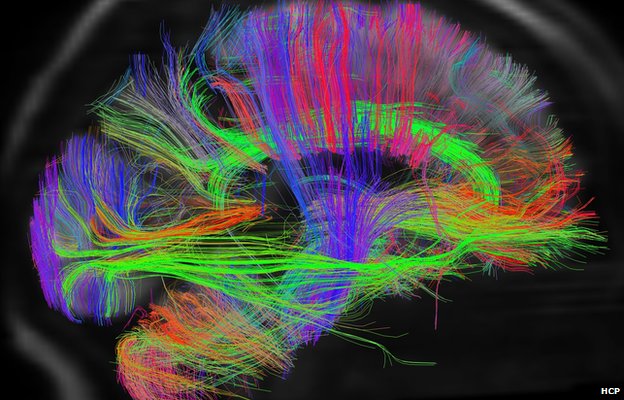 Communication creates thoughts in peoples minds. Mind control is knowing how to be mindful of what thoughts are being created. Learn how to be in control of the thoughts being created in your mind and the minds of others. Create the thoughts you want.
3. Creating Change For A Change.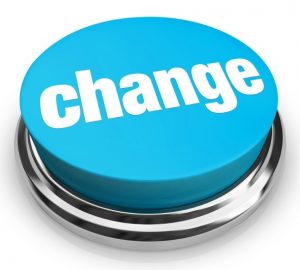 Creating change for a change, is the thinking process of making goals happen. How to think, what to do and the tools to do it with. Put yourself into the optimum state of mind to get things done. Follow a proven mental process to achieve goals. Learn how to 'Program Your Mind' to achieve your goals.
4. Reading Minds Is Not Mind Reading.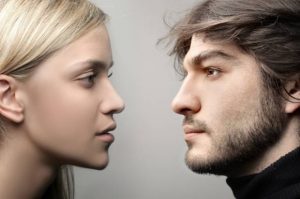 Specific behaviours and language reveal people's thoughts. Knowing the process and content of peoples thoughts facilitates excellent communication. It can also reveal how they make decisions and more. Learn to accurately address their thinking to get results fast!
5. Conversation And Rapport Skills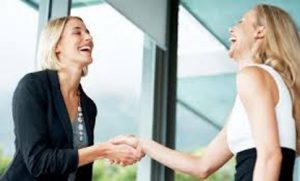 Conversations and rapport are critical components of effective communication. Being able to quickly establish rapport and talk with anyone, anywhere, anytime, is the hallmark of great communicators. Learn how to instantly create the presence of trust, harmony, and cooperation that gets thing done!
6. Expand Thinking – Find Solutions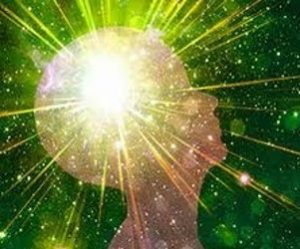 Expand thinking to include more reality. Expanding people's thinking leads to more options and better choices. The answers people don't have, are outside of their current thinking. Excellence comes from many choices and wisdom from considering many perspectives. We all know thinking outside the box finds solutions. Learn how to find the answers you need!
7. Changing Thought Qualities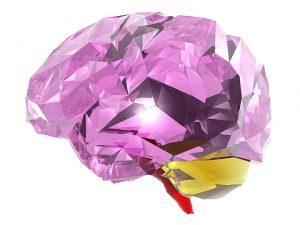 People say 'It's the thought that counts.', and they are right! It's the qualities of that thought that are the difference that makes a difference. Just like a movie, the framing, subject, lighting, action and sound affect your response. A thought, can also have smells, flavours and feelings. Learn how to change the response to a thought by changing it's qualities.
8. Conditioning Responses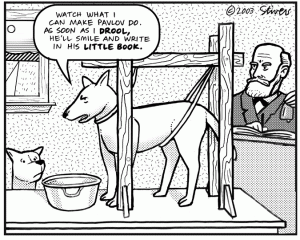 Conditioned responses make it easy to repeat the response. Conditioning is an integral part of our response to everything! People don't often notice it because it happens naturally, even when it's used deliberately! We all have conditioned responses that may, or may not, be useful. Learn how to create useful conditioned thinking and behaviour.
9. Conditioned Biases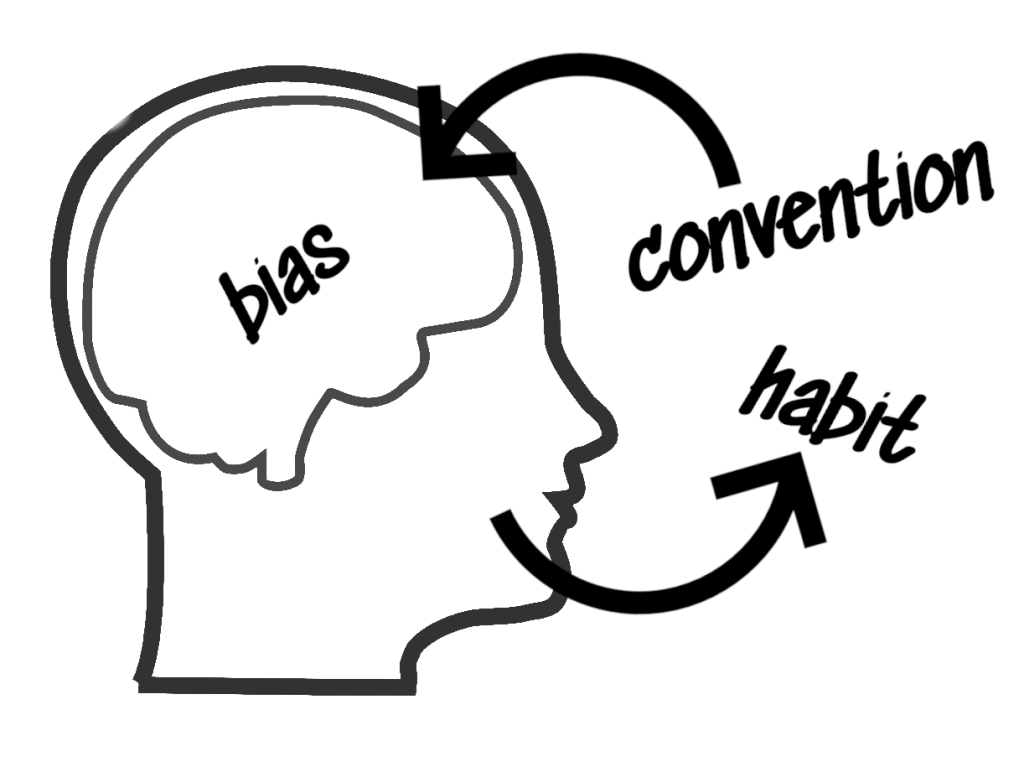 Conditioned biases characterise behaviour. Detecting biases enable you to predict how a person will respond in a given context. Knowing a person's biases allows you to structure your language to appeal directly to their thinking. Learn how to 'speak their language' to instantly get through to people.
10. Hypnosis Demystified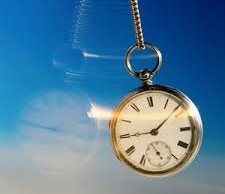 Hypnosis has a structure and it's used to influence our daily lives. The 'Sleep!' part of hypnosis is just a distraction, like in a magic trick. From advertising to board room presentations, hypnotic structure overcomes critical thinking so people readily accept and act on suggestions and guidance. Learn how to use hypnotic structure and how to defend against it!
11. Language Patterns
Language patterns are in everybody's story. You will use these language patterns in different ways, depending on your intention, to get the results you want. Language reveals intentions, limitations, over simplifications and omissions in people's thinking. Learn what questions to ask to clarify information and what questions will change someones thinking.
12. Patterns That Change Beliefs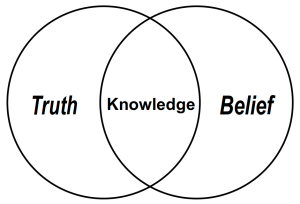 Beliefs are not always accurate or true. Sometimes a person's beliefs interfere with them getting the results they want. In sales these are called objections. In life these are called limitations or inaccuracy or stuperstitious mythtakes. Learn how to change beliefs with specific linguistic patterns that change peoples beliefs.
13. Advanced Communication Strategies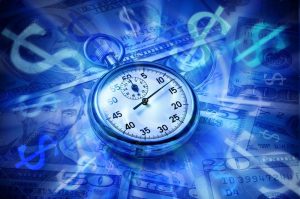 Strategies of application use structure and time to get results. Create and fine tune new behaviour to achieve your goals. Learn how you experience time distortion. Find time to go over time, review past results and create better strategies for the future.

This Training will equip you with the knowledge, skills and behavioural competencies required to support the future you want and contribute significantly to creating an enjoyable state of mind at all times.

"The best summary of Neuro-linguistic Programming (NLP) Master Practitioner communication skills I've seen." — Richard Yost, USA.
This following video is the introduction to The NLP Communication Skills Blueprint course.
Trainer: Steve Boyley is a 'Communication Skills Expert'.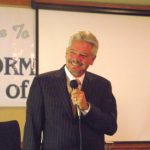 Steve Boyley has more than 20 years experience training and coaching people in a diverse range of industries word-wide.
"I teach people the skills to influence their own and other people's thinking and behaviour, without them spending years of denial and error and thousands of dollars to learn how." — Steve Boyley.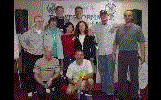 Steve lives in Canada and has over 40 years experience in business serving private and corporate clients. He has also provided international 8 day training and certification programs for Neuro-Linguistic Programmers and Hypnotherapists since 1999.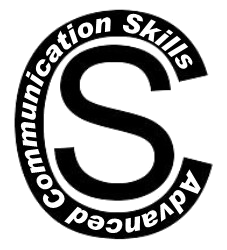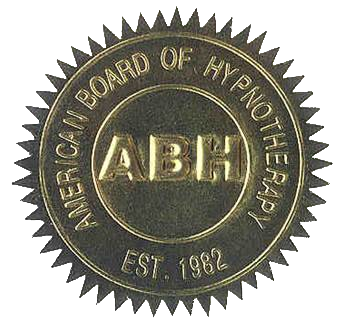 Customers from more than 30 countries love Steve's training.
See 94 reviews of Steve Boyley's training.
"I highly recommend Steve Boyley." — Dr. Richard Bandler. Creator of NLP & DHE.

"Steve's in touch with what NLP really is" — John La Valle. President of The Society Of NLP.
Designed for: People that will enjoy this course.

This course can be used for personal and business situations.

Awesome skills for everybody dealing with themselves, family, friends, coworkers, customers or the public!
Essential for people in business, health care, government, education and sports.

Contains mature subject matter, different perspectives, explicit language and fresh ideas.

This course has SWEARING and MAY NOT BE SUITABLE for all audiences.
Can cause: expanding perceptions, overcoming limitations, automatically improving communication skills and enthusiastic living.
"Wow, I'm impressed. The course was fun! Sometimes I laughed so hard, I had to replay parts of the videos. It fine tuned my 'People Skills' so much in one month that my sales income almost doubled!" — Phill Edmonds. Canada.

"This course showed me how much of my training I have been forgetting to use and a lot that I didn't even know!" — Lisa Scott. USA.

"Days and days of watching free videos about communication, just left me in a daze. This course taught me how to use these skills everyday as part of how I operate. Fantastic!" — Brenda Smithson. Australia.

"I improved myself and my relationships with other people. So easy once you know how." — Bob O'Rilley. UK.
Training Methodology: How this course is presented.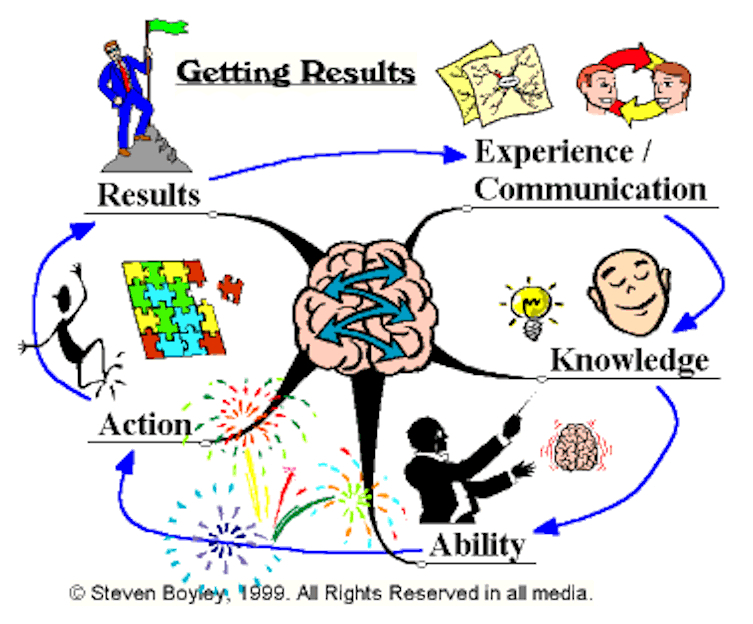 Take this training online and start using these skills today!
2 hours training and with a little practice, you will be confidently using your new skills!
To create the best results, this training uses NLP to teach the key points of all 13 advanced communication skills so they work together. The best NLP (Neuro Linguistic Programming) training teaches you the all the NLP skills in the same way.
Online video presentation! Learn and review when

it's a good time for you!

Designed for your phone, tablet or computer.

Can switch back and forth from one device to the other.

Total 2 hours, covering 13 topics.

Tasks at the end activate what you have learned.

Overall time is the rest of your life using new skills.

Lesson topics are presented in our recommended order.

Or, choose whatever order you want.

Easy to stop and continue later.

Course resume button on your Dashboard.
Overall course progress and tasks you've completed.

BONUS – Notes to print or view on your device.

NO NOTE TAKING REQUIRED, we provide the notes for you.
Available for download at the end. Quick review at your fingertips.

Advanced Communication Skills, 'Skilled Communicator' certificate.
Review all course topic videos as many times as you like for as long as this website exists.
Cost: Your return on investment is less than 5 days!
The NLP Communication Skills Blueprint. All 13 Advanced Communication Skills in 2 hours.
14 Lessons. 15 Video Total: 2 hrs.
BONUSES INCLUDED: Notes and Attitude Images.
Improve your ability to influence thinking and behaviour.
Would now be a good time to start? You are just one thought away from becoming a 'Skilled Communicator'!
USD $49 for unlimited access.
USD $24 SALE PRICE
'Start Now' button will take you to the enrolment page. After enrolment:
You will be automatically logged into your new, or existing, Thought-designers account.
Your Thought Designers 'My Account' page displays all your courses.
New accounts will receive e-mail info for account login and set password. (If you don't see the email, Check your Spam folder and mark it NOT spam.)
You will receive e-mail confirmation of your enrolment.
You can begin the course whenever you want.