72 videos, total 6 hours, 6 lessons covering 65 topics.

How to get control of your thoughts, experiences, goals and future. Plus extra bonus tools to make it even easier!
Overview:

Why does this matter?
These are the NLP tools for personal change that a well trained "business consultant", "therapist", "hypnotherapist", "NLP coach" or "life coach", will use with their clients.
Find out what you really want
Get control of your thoughts and actions
Get past your limitations
Plan your future
Use a system of daily action that makes it happen!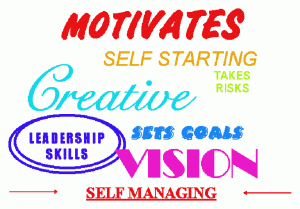 Many people have difficulty with some aspect of their personal or professional lives due to fragmented knowledge of how to manage their thoughts, goals and time. Thought Designers use multi-context solutions to support the drive for sustainable growth, achievement and happiness.
Extra bonus tools included with the Thought Designer Masterclass provide:

Further insight into thinking processes.
Strategies to create confidence.
Step by step plan tor creating change.
Powerful review tools.

This Training will equip you with the knowledge, skills and behavioural competencies required to support the future you want and contribute significantly to creating an enjoyable state of mind at all times.
Objective:

How can I use this?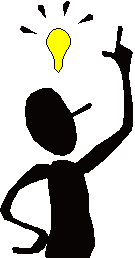 Increase your status with life changing thought designs that improve everyone.
Learn to effectively manage your thoughts, beliefs, focus and action.
Move past thoughts that are limiting you or holding you back.

Anxiety, fears, phobias, limiting beliefs and "negative" past experiences.

BONUS: Understand yourself and your potential more clearly.
Understand and use thought processes that affect your state of mind.
BONUS: Build confidence, motivation and enthusiasm.
Use thought processes that design and achieve goals.
BONUS: Learn to use a practical step by step plan for change, that records, organises and tracks what you must do and when you must do it.
Trainer:

Who is Steve Boyley, JAFS.?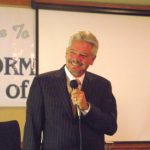 Steve Boyley is an expert on personal development and is internationally recognised for his highly effective training.

People from over 30 countries have experienced Steve's training.

See 94 reviews of Steve Boyley's training.
Designed for:

Will my family, friends and coworkers also like this?

This course is appropriate

for everyone

and can be used for personal and business situations.
This course has NO SWEARING and is suitable for all audiences.
This course will be of special interest to people with a desire to understand how people's minds work and how to use that for

practical achievement and self-mastery

.
Training Methodology:

What will I have to do?
Why wait? You can take this online training in your location and get these skills sooner rather than later! 2 hours training each week, with new awareness and skills in-between, and in a few weeks you will be confidently using your new skills!

It's online! Learn and review when

it's a good time for you!

72 videos, total 6 hours, 6 lessons covering 65 topics.

Presented in

6 lessons over 5 weeks

.
Tasks at the end of each lesson, total 3 to 6 hours, activate what you have learned.
Overall time is 9 to 12 hours including videos and tasks.

One and a half to two hours a week.

7 days to learn, review and use what you learned, before the next lesson becomes available.

Lesson topic videos play automatically, from topic to topic the first time.

Pause, rewind or replay any topic videos you've watched.

Easy to stop and continue later (like Netflix).

Course resume button on your Dashboard.
Overall course progress and tasks you've completed.
You know exactly where you were and where to continue.

BONUS – Change Process Notes to print or view on your device.

NO NOTE TAKING REQUIRED, we provide the notes for you.
Available for download at the end of each lesson.
Quick review at your fingertips.

BONUS: Thought Designer Manifesto images

For mobile and desktop devices.
Keep the

attitude reminder

in front of your mind everyday!

Certificate Of Achievement
Review all Masterclass videos as many times as you like for 1 year!
Outline:

What are the 65 topics covered?
To see the list of topics, click "Expand All".
Take this Course