Thinking skills for change define, create, build and change thinking to get control of thoughts, experiences, goals and future.
This course teaches the thinking skills for change in an easy to learn format. It allows participants to review the lesson topics and practice exercises as many times as required to create useful skills.
Total 3 hours, 4 lessons covering 41 topics.

How to get control of thoughts, experiences, goals and future.
Overview:

Why does this matter?
Learn how to manage your thoughts, goals and time. Thought Designers use multi-context solutions to support the drive for sustainable growth, achievement and happiness.


The Thought Designer Masterclass will equip participants with the knowledge, skills and behavioural competencies required to support the future they want and contribute significantly to creating an enjoyable state of mind at all times.

Learn to effectively manage thoughts, beliefs, focus and action.
Move past thoughts that are limiting or holding you back.

Anxiety, fears, phobias, limiting beliefs and "negative" past experiences.

Understand and use thought processes that affect state of mind.
Use thought processes that design and achieve goals.
Objective:

How can you actually use this?
Lesson #1
Creating Change For A Change.
Everybody has goals. Creating change for a change, is the process of making them happen. How to think, what to do and the tools to do it with. Use thought processes that design and achieve goals. In this class you will begin applying what you learn to your current goals.
10 Topics cover everything you need to do.
Creating Change For a Change
State of Mind
Success
Words That Affect Goals
Create Goals
Mental Overload
Criteria
New Behaviour
Program Your Mind
Action Plan for Creating Change
Expand Thinking – Find Solutions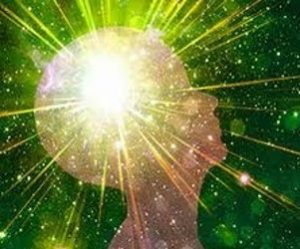 Expand thinking to include more reality. Expanding people's thinking leads to more options and better choices. The answers people don't have, are outside of their current thinking.
Excellence comes from many choices and wisdom from considering many perspectives. We all know thinking outside the box finds solutions. Now you get to learn how to do it!
4 Topics teach you how.
Expand Your Thinking
Categories Of Thinking
Perspectives
Debriefing & Review
Lesson #2
Changing Thoughts
Thoughts have a huge impact. People say "It's the thought that counts.", and they are right! Now take that one step further, and the qualities of that thought are the difference that makes a difference. Move past thoughts that are limiting you or holding you back. i.e. Anxiety, fears, phobias, limiting beliefs and "negative" past experiences.
14 Topics lead your thinking about thinking.
Changing Thoughts
Thought Locations
Media Mimics Thoughts
Analog, Digital and Time Qualities
Point of View
Change Thought Impact
Thought Details
Change Limiting Beliefs
Change Phobic Response
Targeting Your Goal
Change A Feeling
Problem Solution Time
Imprinting
Action Plan for Changing Thoughts
Lesson #3
Conditioning Responses
Conditioning responses makes it easy to repeat the response. Conditioning is easily recognized when it's being used to condition an animal. It's not as obvious when conditioning is being used on people, because it can work so fast!
10 Topics cover everything you need to know.
Conditioning
Conditioned Responses
Existing Conditioning
Deliberate Conditioning
Overt, Covert and Subliminal Conditioning
Stacking Conditioned Behaviour
Chaining Conditioned Behaviour
Cancel Previous Conditioning
Metaphoric Controls
Action Plan for Conditioning
Lesson #4
Time For Time
Time to go over time. Past is left behind time to do what's right in future. Get a physical experience of mind time and use it to access your resourcefulness, heal your past and design an exquisite future.
7 Topics and all the time you need.
Time
Experiencing Time
Associated and Disassociated Time
Healing Past
Past Time
Future Time
Action Plan for Time
Trainer:

Who is Steve Boyley?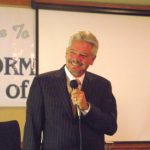 Steve Boyley is an expert on personal development.
Internationally acclaimed executive trainer and coach for advanced communication skills, leadership, management, sales, persuasion and personal change.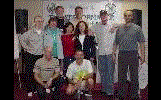 In addition to his private and corporate clients, Steve Boyley has provided training and certification of Neuro-Linguistic Programmers and Hypnotherapists since 1999.
Customers from more than 30 countries love Steve's training.
See 94 reviews of Steve Boyley's training.
"I highly recommend Steve Boyley."
Dr. Richard Bandler. Creator of NLP & DHE.

"Steve's in touch with what NLP really is"
John La Valle. President of the society of NLP.
Designed for:

Will my family, friends and coworkers also like this?

This course is appropriate

for everyone

and can be used for personal and business situations.
This course has NO SWEARING and is suitable for all audiences.
This course will be of special interest to people with a desire to understand how people think and how to use it for

practical achievement and self-mastery

.
Training Methodology:

What will I have to do?
Why wait? You can take this online training now and get these skills sooner rather than later! Start now and in future you will be confidently using new skills!
It's online! Learn and review when

it's a good time for you!

Designed for your phone, tablet or computer.

Can switch back and forth from one device to the other.

Total 3 hours, 4 lessons covering 41 topics.

Presented in

4 lessons

.
Tasks at the end of each lesson activate what you have learned.
We recommend you take a few days between lessons to learn, review and use what you learned.

Lesson topics are presented in our recommended order.

Or, choose whatever order you want.
Review topics as many times as you want.

Easy to stop and continue later.

Course resume button on your Dashboard.
Overall course progress and tasks you've completed.
You know exactly where you were and where to continue.

Certificate Of Achievement
Review all Masterclass Topics as many times as you like!
Cost:

How much is this course?
Thinking Skills for Change, Thought Designer Masterclass.
Define, create, build and change thinking.
Lessons: 4. Topics: 45. Duration: 3 h.
How much has not knowing how to use these skills, cost you? One decision can alter your destiny.
Price: USD $ 75
This course is included in Thinking Skills for Change Thought Designer Masterclass + BONUSES
"Start Now" button will take you to the enrolment page.
After enrolment,

You will be automatically logged into your new, or existing, Thought-designers account.
Your Thought Designers "My Account" page displays all your courses.
New accounts will receive e-mail info for account login and set password.

(If you don't see the email, Check your Spam folder and mark it NOT spam.)

You will receive e-mail confirmation of your enrolment.
You can begin the course whenever you want.